The BCNLIP group has a long tradition in Barcelona in the academic field of languages. With more than 2,000 students enrolled in courses in various languages ​​and with 5 centers throughout the city, it has believed that its involvement in the educational world should increase and is committed to higher-level professional training.
The BCNLIP group, with a solid track record in Barcelona in the academic field of languages, not only offers a wide range of language courses including Spanish, English, Russian, Italian and more, but also provides university preparation programmes. In addition, our courses are suitable for those seeking to obtain a long-term study visa.
BCNLIP is proud to offer a variety of language courses designed to meet various learning needs. Our study programs range from 2 to 20 hours per week and cover a range of languages, including Spanish, Catalan and English, among others.
The courses are structured to provide a comprehensive learning experience that is tailored to your individual needs and helps you achieve your language goals.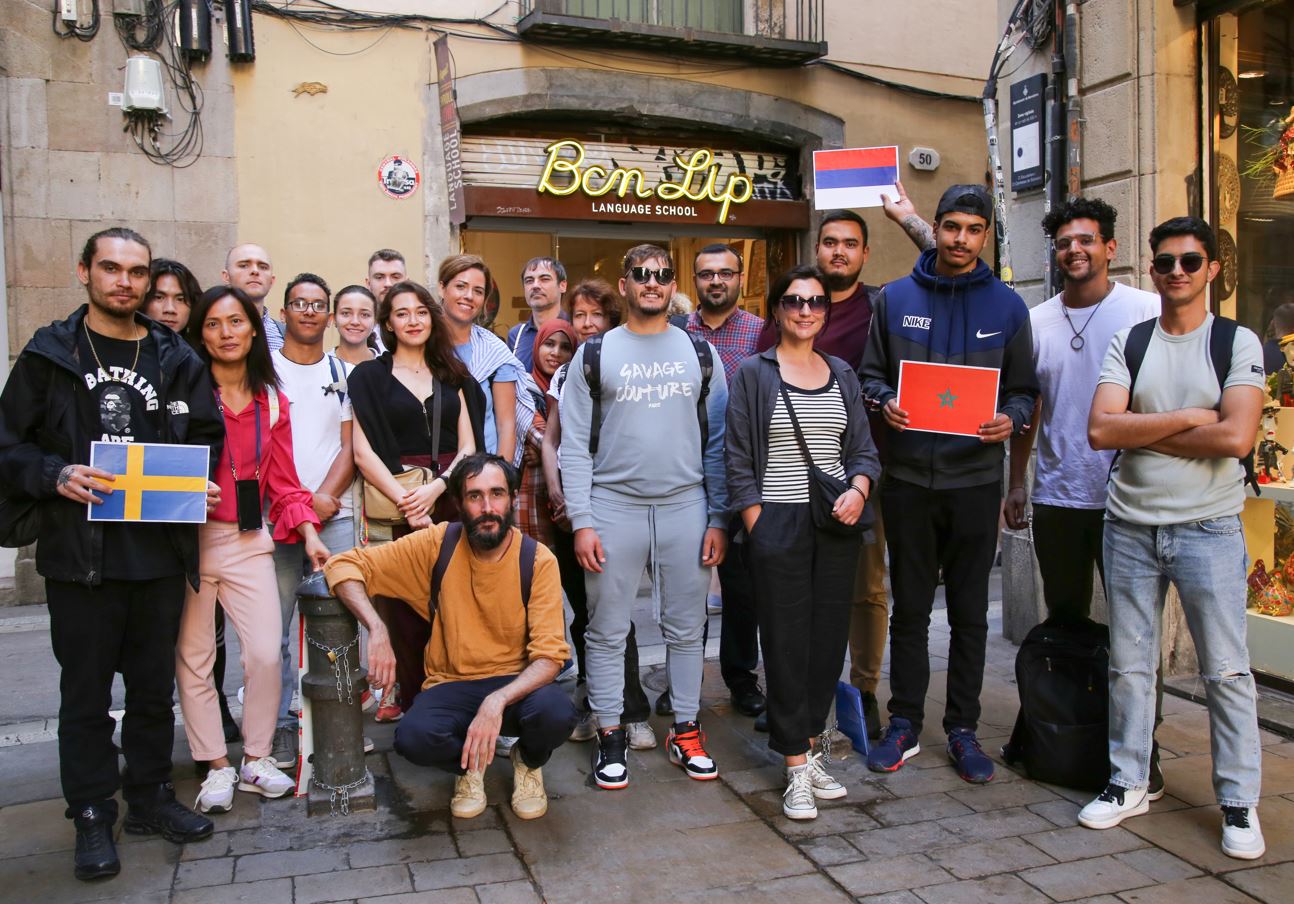 This program opens the doors to the excellent educational quality of Spain. Thanks to our collaboration with UNED, we offer you intensive courses that include mock exams and a specialized teaching team. Our hybrid approach allows the flexibility to learn both in person and online, and if you opt for the online modality, you will enjoy a 15% discount. Our goal is to help you prepare to the fullest to ensure your success in college.
At BCNLIP, we facilitate the process of obtaining a study visa for international students, not only providing the necessary documentation for the application, but also offering legal advice services. We have an experienced immigration lawyer who helps students navigate the visa application process. With over 1,000 students obtaining their student visas with our courses each year, you can trust our knowledge and experience to make your transition to student life in Spain as easy as possible.
Are you ready for the next step towards your future career? Fill out the form to find out about our special offers!
window.dataLayer = window.dataLayer || []; function gtag(){dataLayer.push(arguments);} gtag('js', new Date()); gtag('config', 'AW-11138700302');
gtag('event', 'conversion', {'send_to': 'AW-11138700302/2mG2CM-17JYYEI6orL8p'});