Today, development in digital areas is essential.
That's why the career of marketing and advertising is constantly evolving to adapt to new trends in markets and the digital age.
In this article you will find a few reasons to study marketing and improve your performance in this sector.
We must clarify what marketing is and how it behaves in our society.
It is a set of promotional techniques and strategies to sell products or services in the most efficient way.
The main objective is to identify the needs of consumers and create sales strategies focused on those needs.
But why is marketing important?
Today it plays a very important role in our society.
It influences purchasing decisions and the perception of products and services offered on the market.
Marketing is used to build a reputation and a positive image for businesses.
That said, let's look at the reasons for studying marketing.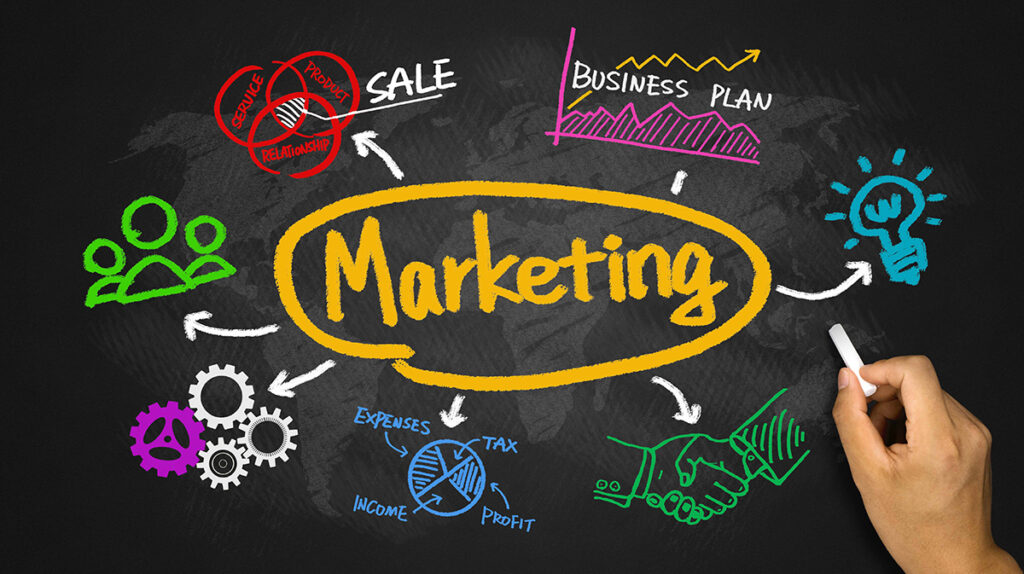 The skills offered by marketing guarantee a wide range of job opportunities.
All sectors require meeting the needs of their potential customers, so there is a wide variety of job opportunities.
Consultancy, commercial advice, market research and teaching are some of the sectors with the most professional output that make marketing a high demand career.
Marketing is always adapting and evolving to changes and new trends in the market and society.
In addition, companies are always trying to find new ways to sell and promote their products.
Since it is a multidisciplinary field that involves different skills and knowledge, such as consumer psychology, creativity and project management among others.
Which means that marketers must always be up-to-date on new digital tools and platforms to reach the public more effectively.
Marketing is a specialty that rewards innovation and the performance of new skills.
It is also a very competent tool to further develop these skills, such as creativity and imagination when creating content, or the ability to establish effective communication to create personal and commercial relationships.
4. Possibility of entrepreneurship
If you are an entrepreneur, marketing is the perfect tool to boost your own brand and business.
It also gives you a solid foundation to create a personal brand and be able to sell your image and the value you can contribute more efficiently.
On the other hand, technical knowledge about digital marketing can help you perform SEO and SEM tasks and efficiently reach your desired audience to boost the growth of your business and expand it in digital environments.
It is known by many that the tasks performed in marketing are in high demand by companies and institutions to increase their sales and presence.
That's why marketers who are able to provide the best solutions and continue to adapt to emerging trends in the markets are able to generate large revenues for their services.
Marketing is constantly evolving as the market, technologies and social trends change and are constantly updated.
New needs or interests always appear in consumers and it is the task of companies and marketers to adapt to these new demands to maintain their relevance in the market.
Moreover, being a highly competitive sector, companies always try to be in the latest trend to differentiate themselves from their most direct competitors.
That's why marketers should always be looking for new ideas and trends to keep up with the market.
7. influence on the society
Being a tool used by companies to promote their advertising campaigns to thousands of people in their audience, they are able to influence the perception and attitude of consumers.
That's why marketing is the tool capable of instilling values and principles through your campaigns and strategies.
Marketing is a powerful tool that has to be used with a head, able to transmit the values and vision of the company to society by contributing its value.
If you are interested in studying marketing and advertising, I must tell you that you will have the opportunity to start a wonderful journey full of concerns and exciting challenges to overcome every day.
You will learn valuable skills that will open up a range of professional possibilities whether you want to start or get high positions in the marketing industry. It will give you the opportunity to meet people with objectives and goals similar to yours and encourage you to continue growing and improving in the sector.
If you want to start studying a higher degree in Marketing and Advertising in Barcelona, access the following link and find out more.